Classic cocktails are great, but sometimes you just need something a little sweet. In honor of Rocky Road Day, we scoured the internet for the best boozy milkshake recipes, so that you'll never have to decide between ice cream and booze again!
Actual chocolate covered pretzels pair so amazingly with Frangelico and whipped cream vodka. Give this one a try for a sweet and salty kick!
That's right – your favorite dessert has been milkshaked. Garnish with speared doughnut holes if you want to take this milkshake to another level of absurdly delicious.
Malibu rum and Samoa cookies are made for each other.
Or are you more of a Thin Mint person? We got you.
Cook off with this decadent Bailey's-Kahlua-Oreo mix. You can make it lower fat by substituting some of the ice cream with a frozen banana.
If this one is too light on the booze for you, feel free to add a glug of whipped cream vodka or a little Irish whisky.
Use spiced pumpkin pie filling if you want to make it even easier on yourself.
Got some fresh peaches that wouldn't fit into your cobbler? May we suggest pairing them with booze?
Like a pecan pie in the form of an adult milkshake.
Mango Lassis are 100% delicious and a bit lighter than milkshakes. Mix in a little vanilla vodka for a fun time.
​
Feel free to use apple pie filling instead of an apple and spices if you want something easier and a little sweeter. Plus, learn how to make a mini top crust to garnish your drink.
Snickerdoodle and whipped cream vodka? Do it!
Use chocolate or a similar flavor of vodka if you can't find the s'mores one. If you have a brulee torch, you should totally toast some marshmallows on top.
Bourbon goes into the milkshake AND the caramel sauce.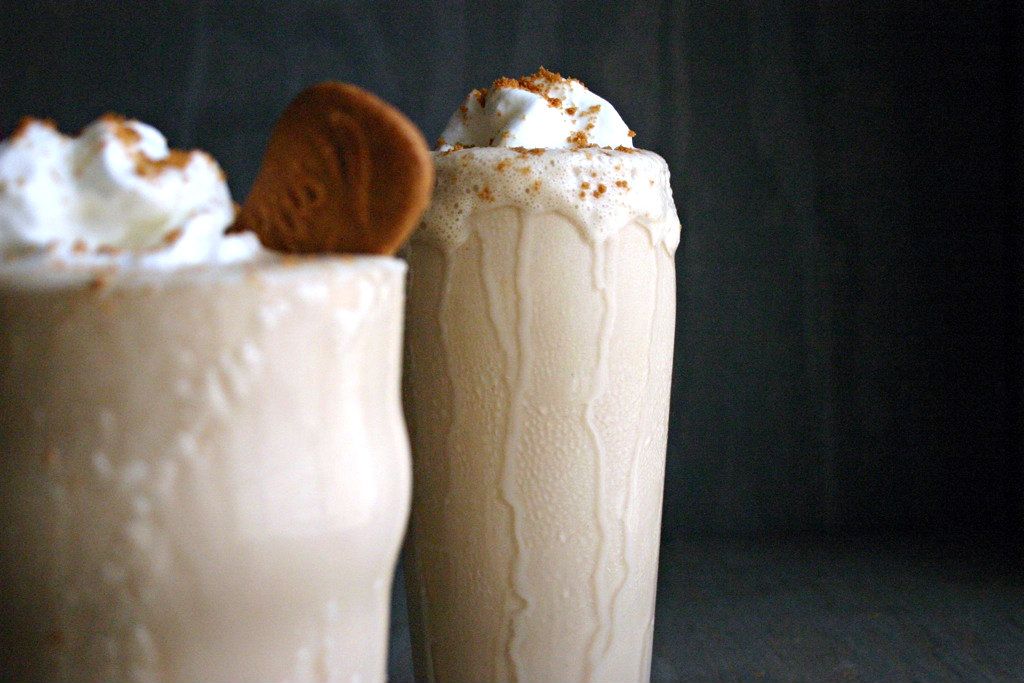 Cookie butter and bourbon? Yes please! Use Speculoos or any other similar cookie butter.