Looking to add a little excitement to your cocktails? You've come to the right place.
The cool thing about muddling chilies into your drink is that you can substitute them if you want to get creative. You can easily swap out jalapenos for Serranos or habaneros if you want to get crazy spicy or pasillas if you want a mild alternative that still has tons of flavor.
Note: any time you are using jalapenos, taste one to see how hot it is and adjust to taste, as they can range from mild to very spicy. Don't leave it up to fate!
Now grab your cocktail shaker and go to town on these spicy drinks:
Because everyone needs to know at least one good spicy margarita recipe! This one is sweet, sour, puckery, spicy and every bit delicious.
​
This is hands-down the best way to drink lager, especially if you have a hangover. Trust us.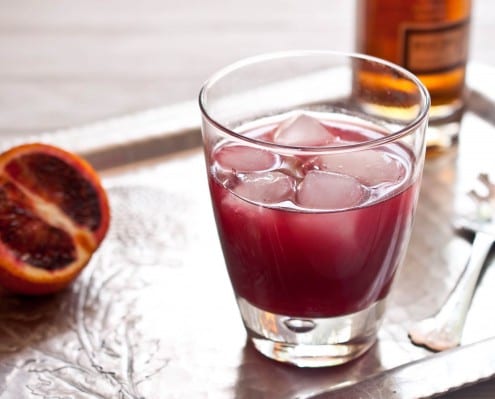 We can think of literally zero reasons why you should not mix blood orange and whiskey.
You probably already know how delicious Moscow Mules are, but if you want a fresh new spin on the perfect ginger beer/vodka combo, swap out the mint for Sriracha and a Serrano chili.
If you want something just a little bit savory and totally unique, infuse your vodka with horseradish and black pepper. You'll have to make a little extra though, because you absolutely must use this stuff in your next Bloody Mary.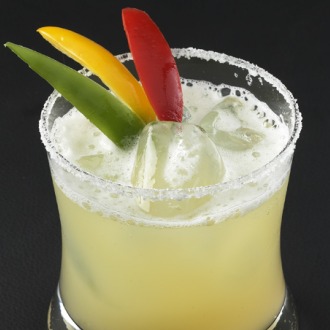 If you aren't one for heat, this one is perfect for you. Bell peppers in your cocktail might sound a little odd at first, but trust us that they complement the pineapple flavor perfectly.
Another good one if you aren't a spicy person. If you've never tried pink peppercorns – aka red peppercorns – you absolutely must! Pink peppercorns are actually berries, so they are sweet with a much lighter peppery flavor. Fortunately, they also turn into amazing simple syrup that goes perfectly with grapefruit.
We always seem to have leftover chipotles sitting in the fridge, since most recipes don't call for a whole can. Fortunately, we have news for you – they would love to be a cocktail!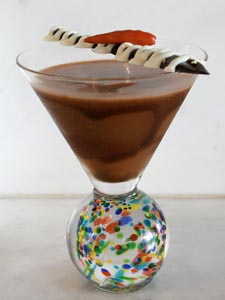 Best dessert ever.