Happy Herbs and Spices Day!
Fresh herbs are amazing. When you pair them correctly, they bring a fresh complexity and flavor boost to every dish. If you aren't putting herbs in your desserts, you are totally missing out. Start with some of these recipes:
The herbs in this cake are peppery, lemony, floral and just a touch bitter with a strong lavender flavor. Can you think of a better match for dark chocolate and almonds?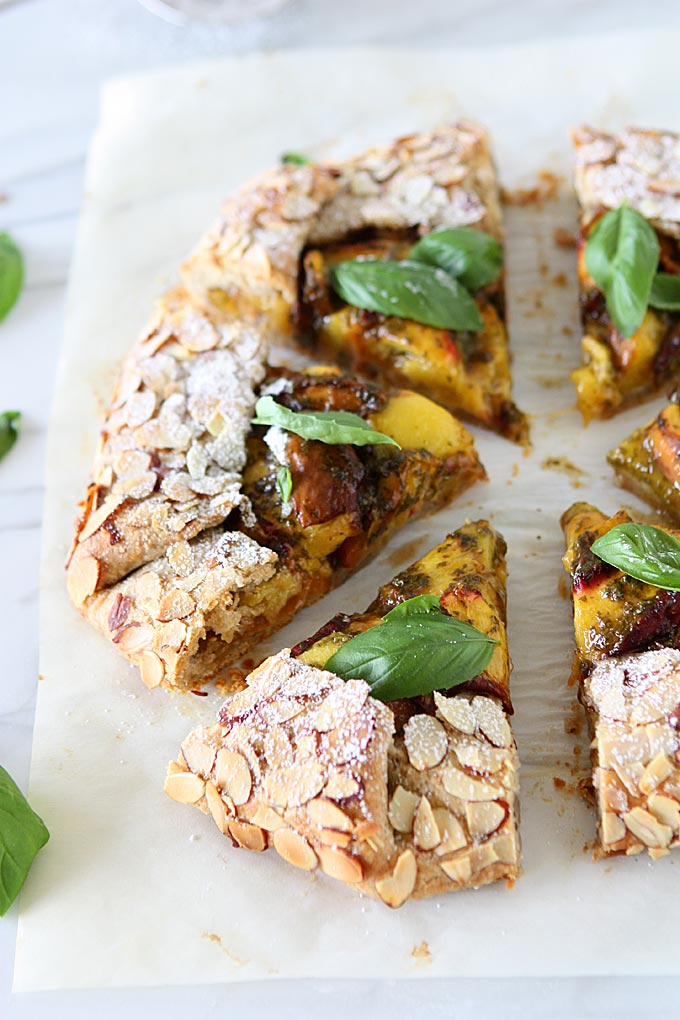 Fresh basil and peaches are divine in this crusty, cakey dessert.
Rosemary, chocolate and olive oil – a much underutilized match made in heaven.
A layer of bay leaves baked right into the bottom of this cake gives it the most delicious subtle eucalyptus aroma.
Orange zest, mint and rosemary are marvelous with strawberries and grilled apricots for a light, summery dessert. If you don't have apricots, plums are great too.
These are sort of like delicious lemony, herbal beignet-doughnut hybrids.
​
Consider this a much improved-upon pancake and enjoy it for breakfast with an espresso.
Yogurt in cake is just divine – it makes the cake rich, moist and slightly tart. With lemon zest and chopped basil? You have to try this.
Brownies are already perfect, but the orange, basil and walnuts really adds a beautiful complexity. If you don't have food grade orange oil, substitute a small tablespoon of orange zest.
It sounds weird. It even looks a little weird if you aren't used to bright green desserts. But it's a lot of fun.
Seriously. The spicy sage caramel icing makes it completely delicious too.
Sweet corn ice cream is the best, and cilantro makes it even better. If you are on the cilantro hate train, go ahead and mix in another herb like parsley, basil or sage.
Bacon, rosemary and pine nuts give these bars a really unique, addicting flavor. Keep them on hand for a quick breakfast.